Driving Growth with Digital Cross-Selling and Upselling
Reading Time:
5
minutes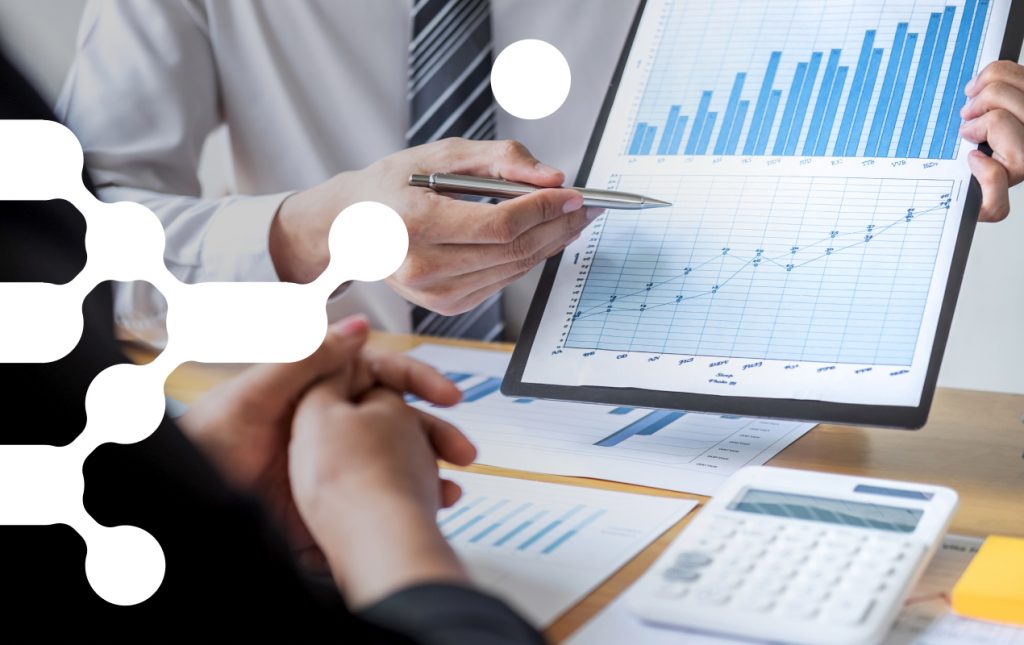 Digital platforms and product catalogs help suppliers unlock new sales opportunities and improve sales efficiency.
Delivering consistent growth has become increasingly difficult for ingredient, polymer and chemical suppliers since the start of COVID-19. While demand has returned since the pandemic's early days, supply chains remain broken, and the industry continues to face raw materials and labor shortages. Unfortunately, it is usually sales and manufacturing who are most significantly impacted by these factors, and whose goals are the first to become jeopardized.
These challenges have suppliers seeking alternative strategies to unlock more consistent revenue growth — particularly from digital channels and existing customers.
Digital cross-selling and upselling are becoming more common and can help your company turn the tide and unlock more consistent revenue growth. Read on to learn how digital sales channels can drive additional sales across your product portfolio.
Digital platforms address common upsell & cross-sell challenges.
Upselling and cross-selling is not a new sales strategy. But it's always been challenging for suppliers to capitalize on these tactics. Why? While sales reps may typically understand a customer's current needs, they often do not have insight into the customer's future plans. And even if they know what's on the horizon, it is all too common that the sales rep is not aware that their company has a potential solution in their product portfolio — especially when the portfolio is large or if the product is outside their sales responsibility or part of another division.

Digital product catalogs, sales platforms and online marketplaces address both aspects of this problem.
Analytics, sales automation and buyer data create new opportunities.
Historically, it's been the sales rep's responsibility to go out into the market and work with customers in person to uncover new sales opportunities, such as an upcoming product line or geographic business expansion. In short, the strategy was to "show up" and "pound the pavement". Today, thanks to digital platforms like Knowde, sales reps can decipher this information without leaving their desk. Technology and analytics help sales reps glean new insights to create opportunities that didn't previously exist with buyer data, automation and personalized selling practices.
"The application of advanced analytics has added value across the sales life cycle, from customer acqui­si­tion to cross-selling, upselling, dynamic pricing, and prevention of customer churn."

McKinsey & Company
Cracking the Growth Code in Chemicals
Read the Article→
Customer insights optimize the sales process.
Digital selling tools like Knowde enable your team to leverage real-time data and analytics to understand exactly how — and when — customers interact with you online. Your sales reps can utilize these digital insights to optimize the sales process and tailor it to a customer's current and future needs. This data helps sales teams anticipate what customers are looking for and proactively upsell during an ongoing sales conversation, or even cross-sell after an initial sale.
Common digital customer insights include:
IP Identification helps suppliers de-anonymize website traffic so sales reps can understand which companies are visiting and gathering information
Search history sheds light on what a user is looking for in real time, such as a specific product or family. By analyzing keyword trends, sales reps can understand exactly what customers want and when they want it.
Product page views signal that the user is likely interested in a particular product or category, which allows sales teams to personalize outreach.
Documentation or technical data sheet downloads confirm that the user is likely deeper in the buying journey. They could be evaluating specifications or looking for technical applications information.
Sample requests confirm that the user is interested in testing the product or may have additional questions about product applications and formulations.
Quote requests demonstrate that the user is serious about making a transaction and may have questions about terms of service, order quantities, delivery options, regulations, etc.
Using digital customer insights to sell more efficiently.
Let's look at how your sales teams can put these insights into practice with some common, real-world customer scenarios.
Digital upsell: A sales rep is working with a CPG customer to reorder sugar for a production facility. But they noticed the customer has also been exploring several other sweetener products in your digital product catalog or storefront — and even downloaded two technical data sheets. The sales rep can use this information during the next call to prompt well-timed discovery questions that could lead to an upsell opportunity. The customer may be experimenting with new formulations, creating a new product, or looking for alternatives.
Digital cross-sell: After closing a deal with a CPG customer that purchased sugar for a new cookie it plans to bring to market, digital sales teams can cross-sell additional products in multiple ways across digital channels, including:
Send automated follow-up emails post sale with additional products to consider.
Leverage live chat prompts the next time they log on to your website or digital storefront and direct them to additional products.
Partner with marketing to place digital retargeting ads that can bring them back to purchase more products — such as packaging or different ingredients — they may need for the production run.
Improve discovery with digital product catalogs and storefronts.
Customer R&D and procurement teams often don't know the extent of your entire product catalog. They may reach out to sales reps for a product they're already familiar with, but they may not be aware that your company can also help them source additional products from your portfolio. This can drive sales growth for your company and simplify sourcing and procurement for the customer.

Online, searchable catalogs and digital storefronts are some of the most powerful tools to accomplish this goal. Customers have your entire catalog at their fingertips and can quickly search complete portfolios in minutes.
Digital upsell: A cosmetic manufacturer may know your company sells a botanical oil they desire for a new shampoo going into production. However, they may not know that your company also sells fragrances or has a potential detangling solution they may want to consider as well. While exploring your digital storefront, they can see all the product categories to choose from and simplify the entire sourcing process with one supplier.
Digital cross-sell: The same cosmetic manufacturer places an online order for the botanical oil they need for their shampoo production. After checkout, an online marketplace recommendation engine surfaces several other related products from your storefront for them to consider, such as cleansing agents, pigments or dyes they may also need to procure.
Digital channels should be a key part of your growth strategy.
Digital selling can generate new opportunities for sales teams to improve the customer experience, increase revenue and deliver on organizational growth targets. As macroeconomic trends persist and limit traditional growth, suppliers can invest in new areas to unlock growth.
Digital sales, customer analytics and cross-sell & upsell tactics are something every supplier should consider. Future market leaders should act now to put these strategies into place. And those that don't risk being outmaneuvered by more agile competitors.
Fast track digital sales with proven tactics.