Digital Sales 101: What is digital selling?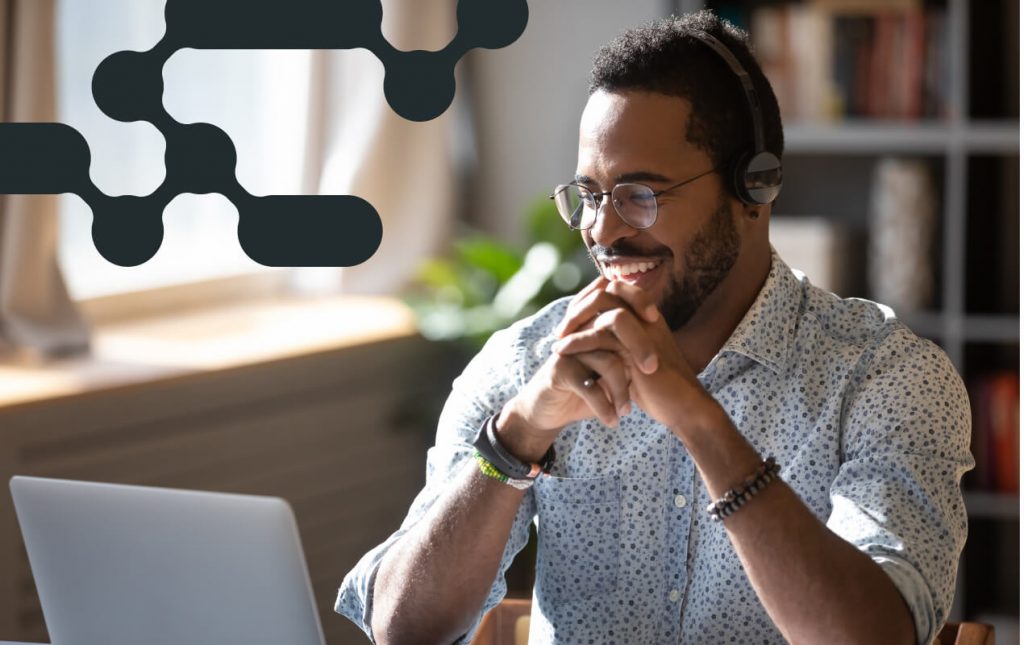 Learn the ins and outs of digital sales and how suppliers can start selling online.
As field sales costs continue to rise, and customer expectations shift towards digital channels and virtual sales interactions, more and more suppliers are turning to digital selling to get in front of new audiences, grow revenue and increase their market share.

This article explores the fundamentals of digital sales and why it's so critical for ingredient, polymer and chemical suppliers.
What is digital selling?
Digital sales (sometimes called inside sales) is a new way to engage with leads and customers online. It doesn't replace existing channels to market — it complements them by creating a modern 4th channel for you and your customers.
Digital selling provides a net-new set of capabilities to engage customers at scale and build relationships through digital channels and remote selling tactics. There are multiple ways you can engage in digital sales. Still, all strategies rely on online channels and technology, and most include self-service options.
"While not a new channel, inside sales — selling remotely without travel and in-person meetings — is emerging as the dominant model across the industrial and commercial landscape, and many companies see this moment as the time to build and optimize virtual sales capabilities."

– Bain & Company

Read the Brief→
Why is digital selling so important?
Changing customer expectations make the move to digital a must.
Traditionally, ingredient, polymer and chemical sales have relied on physical interactions to build relationships, which worked for previous generations and pre-COVID customers. But today's younger customers grew up in the digital age and are looking for the convenience they have grown accustomed to in their consumer lives. Meanwhile, legacy customers' expectations are shifting as they become more comfortable with digital interfaces and virtual sales interactions.
Sales teams are rethinking their strategic focus with these changes in mind. Unfortunately, though, few are responding with appropriate urgency. As Bain & Company suggests, "chemical companies must take these shifts seriously and move rapidly to build up their digital capabilities, or they risk being overshadowed by more nimble competitors."
Massive cost savings and ROI are on the table.
Research shows that investing in digital sales brings ROI, efficiency gains and growth in market share. Suppliers can't afford to miss out on digital sales opportunities, and current estimates suggest the transformation is well worth the effort.

Digitalization can generate:
It's safe to say that there are massive opportunities in front of suppliers as they embrace digital selling — and new digital channels can accelerate future sales growth and customer acquisition.
Key digital sales channels
Digital selling takes place through common online channels, including:
Websites
Corporate websites are often one of the first places customers turn to during the digital buying journey. Websites optimized for digital selling attract visitors, capture leads, schedule meetings, and provide real-time access to product experts when customers have questions.
Digital platforms
Online marketplaces, customer portals and eCommerce platforms enable customers to self-serve, discover, compare and purchase products through digital interfaces. These platforms allow customers to access technical documents, request samples or quotes, consult with technical experts and transact via eCommerce.
Chat and live conversation tools
Website chatbots answer FAQs and guide customers toward self-service solutions. These tools provide interactive customer experiences that don't use up your sales reps' time — after all, your representatives have better things to do than explain the basics.
Many companies also deploy "live conversation" tools. You can integrate these solutions on corporate websites and online marketplaces to notify sales reps when a prospect engages, so they can jump in to help at the right time. Intercom's research suggests that website visitors are 82% more likely to convert to customers if they've chatted with you first.
Email
Digital sales teams use email to initiate "cold" conversations, follow up with "warm" leads, or respond to customer inquiries. Sending a regular promotional newsletter is also a great way to keep customers informed and ensure your company stays top of mind. You can use newsletters to announce new product lines, offer special discounts, cross-sell additional products, and speed up the sales cycle.
Digital ads
Developing targeted digital ads is a savvy business decision that most industries employ. With digital ads, you can target people who fit your customer profile and are more likely to be interested in your products through search, display, or site retargeting. These tactics eliminate wasted time and resources marketing to a broader, less interested audience.
Social media
There are currently over 4.5 billion social media users across the globe, which makes it a critical channel for attracting and courting new and existing customers. A consistent and engaging company social media presence is required to sell in the digital era. Potential customers spend hours on LinkedIn, Facebook, Twitter, Instagram, and other popular platforms. It's wise to engage them where they already are through corporate social media strategies. Sales reps can also engage in individual social selling tactics.
Digital sales is the future.
Integrating these new technologies and processes often requires companies to undergo significant organizational changes. However, we believe the suppliers that make the necessary investments in digital sales today will outperform the competition, gain more market share and win in the long term. Suppliers who fail to act risk being outmaneuvered by more agile competitors and getting left behind in the digital era.
Fast track digital sales with proven tactics.