What the Chemical Industry Can Learn from the Southwest Airlines Meltdown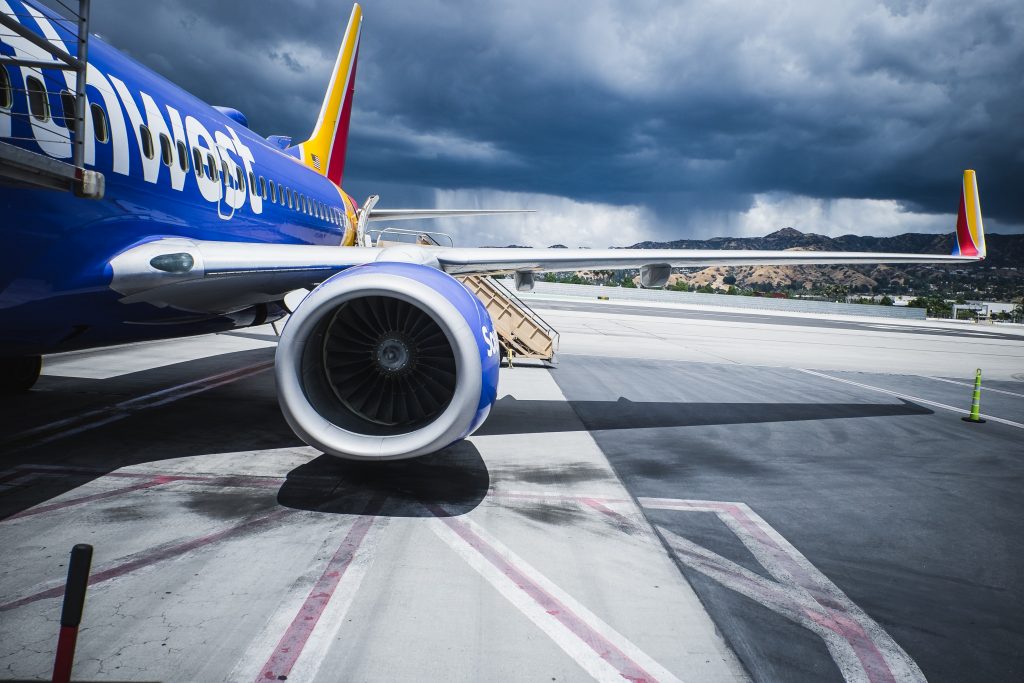 A case study in the inherent risks of underfunding key technology initiatives
2022 was filled with business transformation success stories. Cloud computing adoption continued to soar. AI finally went mainstream. And business intelligence tools helped many companies unlock efficiencies amid macroeconomic challenges, rising costs and record inflation.
But the year ended with all eyes on Southwest Airlines (SWA). As a significant winter storm rolled across the U.S. on Christmas weekend, delays and cancellations emerged across every major airline. And while most companies quickly recovered once the weather passed, the SWA network collapsed — leaving thousands of passengers and employees stranded for days during what may be one of the largest operational technology failures in the industry's history.
Southwest is still sorting through the rubble, and the full impact on their brand remains unclear. It's likely that business schools will analyze the events for years — and for good reason. It's a case study in the inherent risks of underfunding key technology initiatives and taking on deep technical debt that can leave a company in any industry vulnerable when disaster inevitably strikes.
Deprioritizing digital transformation initiatives introduces unnecessary business risks.
Inclement weather may have been the initial spark that set fire to SWA's flight network. But experts agree that obsolete IT infrastructure and underfunded technology investments brought an airline known for its efficiency and outstanding customer experience to its knees.
The early warning signals were all there. SWA executives and employees knew that its internal technology was desperately in need of an overhaul. The SWA flight attendants union had been calling on the company to upgrade its technology as it experienced record growth and profits coming out of the pandemic. Instead, leadership prioritized other investments, leaving the company with deep technical debt.
The tools and software underpinning SWA flight operations are relics of a bygone era. Workforce management, business process automation, and dynamic scheduling software are familiar concepts for the industry. Most airlines have had this technology in place for decades and consistently prioritized updates to ensure a smooth employee and customer experience.
By ignoring the calls to modernize its technology, it was only a matter of time before a meltdown of this scale occurred. It's hard to fathom that a company in such a complex, logistics-driven industry serving millions of customers each year would have to resort to analog tactics such as phone hotlines to manage operations. And when push came to shove, its systems couldn't sustain the weight of disruption.
"We had aircraft that were available, but the process of matching up those crew members with the aircraft could not be handled by our technology. In our desired state, we have a solver that would be able to do that very quickly and very accurately. Our system today cannot do that."

– Andrew Watterson, Chief Operating Officer at Southwest Airlines

Source: Reuters
Technology investments today ensure business continuity tomorrow.
Scenarios like the recent SWA meltdown should serve as a cautionary tale for what happens when companies fail to prioritize technology innovation before it's too late.
When it comes to digital transformation, the polymer, ingredient and chemical industries have been more of a laggard than a leader. And while many suppliers have accelerated digital initiatives in recent years, front and back-office technology adoption remains behind. "Compared to some other industries, we still have quite some catching up to do," said Roy van Griesven, Head of Business Transformation at Mitsubishi Chemical Group, in a recent industry webinar. But he sees this as a positive. "It's a fantastic opportunity for people working in our industry. We can learn from these other industries. And we can certainly learn from the B2C space as well."
As our industry continues navigating ongoing supply chain disruptions, global trade tensions, and changing customer expectations, the suppliers prioritizing digital business transformation and customer experiences will come out on top.
Three key areas for chemical suppliers to increase digital investments.
It's easy to get overwhelmed by the scope of change required to bring your company into the digital era. But, there are three strategic business areas that chemical suppliers can immediately focus on to ensure future success — and avoid a disaster akin to SWA.
IT infrastructure
Replace legacy hardware solutions, consolidate infrastructure footprints, embrace automation, and migrate to cloud-native systems. These upgrades will unlock greater IT efficiency, ease management and maintenance costs, and allow your company to leverage the latest technology and software solutions.
Data and analytics
Implement a modern data warehouse and analytics solution to centralize data stores and improve data access to make it easier for strategic decision-makers to derive insights and guide the business.
Digital customer experience and relationship management
Invest in technology to expand your digital footprint and improve the online customer experience, including websites, customer relationship management (CRM) software, online sourcing platforms, digital sales and marketing solutions, and customer service tools.
Make no mistake: integrating these new technologies and processes will require significant organizational changes. But as the SWA debacle shows us, these investments are necessary to ensure business continuity — and remain agile and competitive in the digital age.
The chemical industry must prioritize technology innovation before it's too late.
The companies that fail to heed history's warnings are bound to repeat them. If we've learned anything from this ordeal, it's that upgrading your technology is no longer nice to have. It's a business imperative in the modern era. Don't let your company suffer the same fate as Southwest Airlines — or you, too, will risk reputation and customer relationships.
At Knowde, we're helping chemical, polymer and ingredient suppliers like Braskem, Givaudan, BASF, Dow, and many others transform how they do business in the digital realm. Our marketplace, software and tools accelerate transformation initiatives and help improve the online customer experience.
_____
About the Author
Ali Amin-Javaheri is co-founder and CEO of Knowde, the leading digital sales & marketing platform and online marketplace built for the ingredients, polymers and chemical industry. He is a chemical business veteran who has a clear vision for bringing digital transformation to the world's largest and most ubiquitous industry. Under Amin-Javaheri's leadership, Knowde has become a powerful platform that connects thousands of suppliers — more than any distributor, marketplace or middleman organization in the history of the industry — with R&D and procurement professionals.

Amin-Javaheri and the founding team launched Knowde in 2017. Prior to that, he spent more than a decade with ChemPoint, in various technology and executive marketing and sales functions. He is a graduate of the University of Washington with a BA in Information Systems, and holds an MBA from Northwestern University's Kellogg School of Management.