Supplier Spotlight: Hammons Black Walnuts
Reading Time:
5
minutes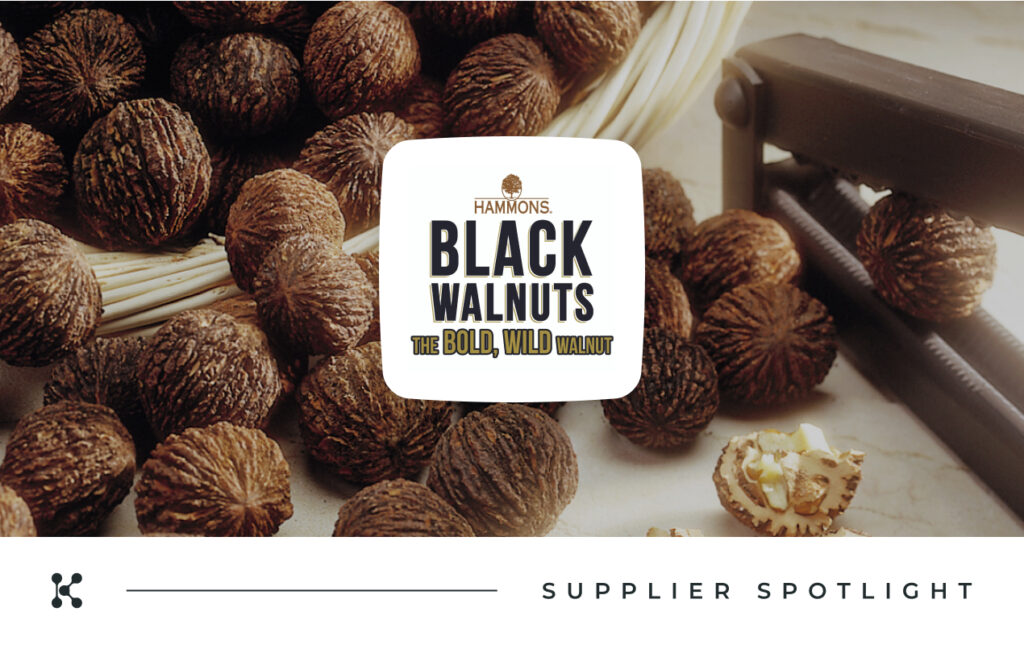 Meet the industry's leading supplier of 'bold and wild' black walnut products.
Hammons Products Co. is the leader in the niche black walnut industry. Based in Stockton, Missouri, this family-owned business with over 77 years of experience is SQF certified and provides consumers and commercial customers with safe, quality food ingredients that are certified Kosher, non-GMO and gluten-free.
Wild black walnuts stand out in the nut world because of their distinct, bold flavor, incredible versatility and impressive health benefits. Hand-harvested in the USA every fall, they are one of a few crops still picked by hand, making them a unique, all-natural and sustainable nut used in a wide range of food and industrial applications.
We recently had the opportunity to speak with Hammons CEO, Brian Hammons, to learn more about the company, its products and why they joined Knowde's online marketplace.
Read on to learn more, or visit the Hammons storefront on Knowde today.
Tell us a little about yourself. What's your role at Hammons?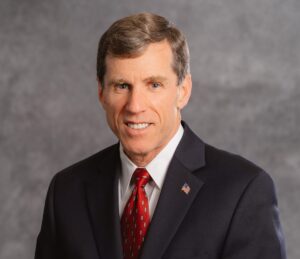 I'm the president and CEO of the company, but I consider myself the head cheerleader. I work with all of our leaders in different areas, from sales — where I came up — to production, accounting and every other department in the company. Another part of my responsibility is to be involved in community activities and projects. These are our important projects from the Chamber of Commerce to Victor Mission, to the Church and the Lions Club.
I've been in the industry for almost 40 years. And Hammons has been around since 1946. My grandfather started the company, and when I grew up my dad ran the business. I went to college and then to law school knowing that this would be an opportunity — and it's such a unique business. I have always felt that is where I needed to be and what I needed to be doing long term to help our family, industry and community.
What's your favorite part about working in this industry? What gets you out of bed in the morning and excited to go to work?
It's the connection with the people I work with daily. I interact with many different types of people from all walks of life, large companies and small. It's also our employees, the individuals that work here, and the difference it makes in their lives — helping them put the food on the table or Christmas presents under the tree.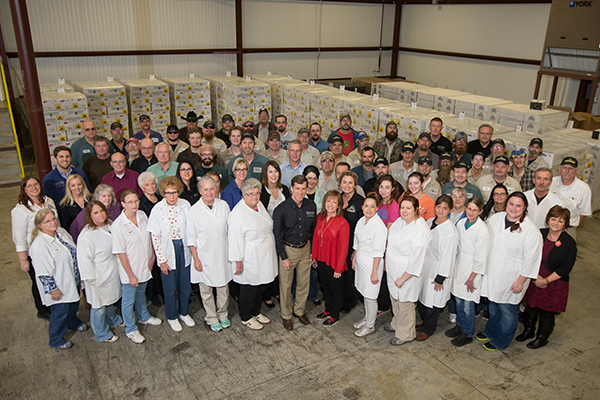 Beyond the connection with the companies and individuals in the industry, I also feel connected to our customers. Everyone eats, and we provide a product with many different flavors and health benefits. I am lucky to work at a company that connects with many popular food trends today — almost everyone can connect with black walnuts in some form or fashion.
Tell us about Hammons Black Walnuts. What should our readers know?
The biggest thing is that black walnuts are very different from traditional walnuts. Everybody is familiar with walnuts or "English" walnuts. But black walnuts are wild. They're native to middle America and provide a unique, bold flavor. Of course, they look different and the thick shell means that nutmeats are harder to get.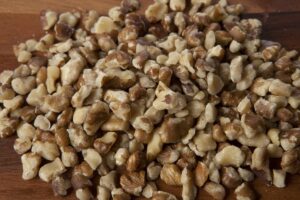 Our company has been around for 77 years (third generation). And even though we're a relatively small operation, we're the primary commercial producer of black walnuts in the U.S. We provide black walnuts to some of the largest and most well-known brands, including Fisher, Diamond, Baskin Robbins, Bluebell, and Hiland. If it says "black walnuts," they most likely come from Hammons.
How are customers using Hammons products today — what are some of the most common applications?
As I said, we work with companies of all shapes and sizes to provide black walnut products for commercial and wholesale applications. Common applications include baked goods, snacks and treats, commercial cooking, and even industrial cleaning.
Commercial Baking & Cooking: Black walnuts can complement the flavor profiles in many ways. For example, you can add walnuts to cookies, pies, and brownies. And now chefs are also discovering how the bold flavors can bring new dimensions to sauces and main dishes, such as a black walnut-crusted fish entree. Black walnut oil is becoming quite popular as well.
Sweet Treats, Snacks and Desserts: Black walnuts can be added to ice creams or other desserts to provide a rich, nutty flavor. And because black walnuts are roughly 60% protein, protein powder is another popular product in the food industry used to produce snacks and protein bars, for example.
Industrial Cleaning: During production, we end up with leftover shells, which we grind into small particles that get used for blast cleaning and filtration media to separate oil from water. The shells are extremely hard, but they are natural and won't scratch metal surfaces, which makes them ideal for cleaning buildings, machinery, and ships, to name a few things. Fun fact: the Statue of Liberty was cleaned with black walnut shells in the 1970s.
Sustainability is a major trend for formulators in the food & ingredients industry. What makes black walnuts such a functional yet sustainable ingredient?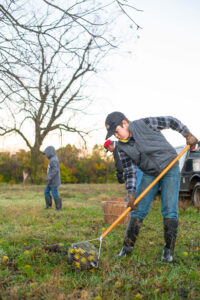 The two words we use to describe black walnuts are "bold and wild."
That bold, natural, earthy flavor is very robust. You can always tell when you have a product that features black walnuts. Because of this bold flavor, commercial customers require less material to achieve the desired flavor profile. You don't have to use a large half as needed with an ordinary walnut — a little bit goes a long way.
We say wild because our black walnuts are naturally planted, grown and harvested sustainably. And many producers and people developing food items look for that aspect in a product. It's something more and more customers look for in their food products too.
What inspired you to join Knowde's marketplace and invest in digital?
Visibility was the big thing that attracted us to Knowde. Our storefront provides marketing opportunities to help us increase the awareness of our unique products and get in front of new food developers and buyers looking for flavorful, healthy ingredients.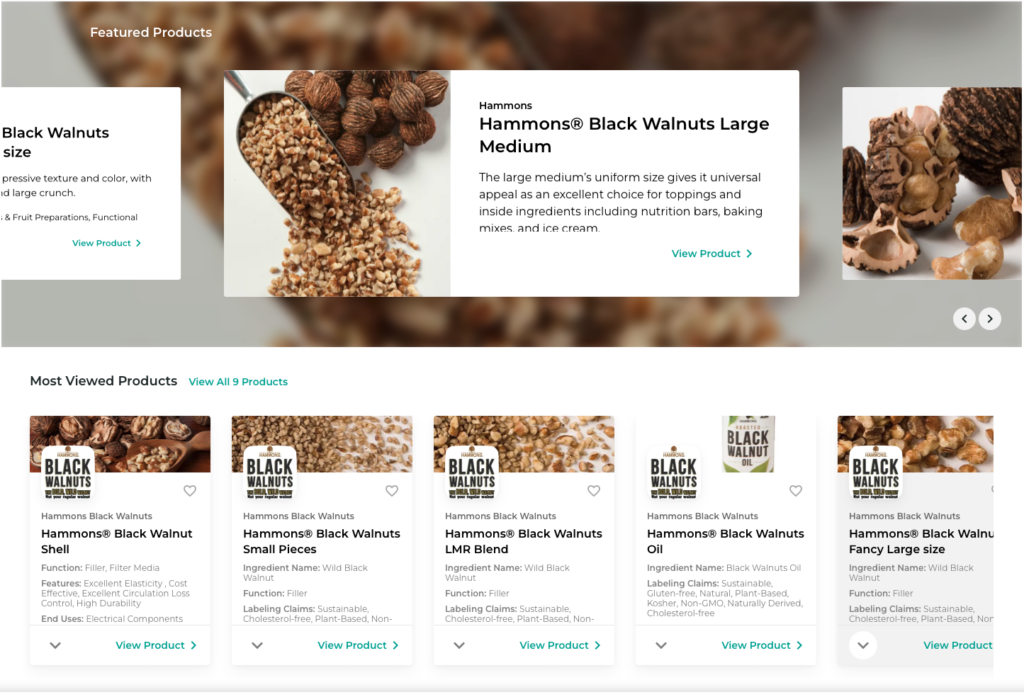 Learn more about Hammons Black Walnuts