3 Common Mistakes on Supplier and Distributor Websites
Reading Time:
5
minutes
Avoid these common website issues to deliver a modern online customer experience.
Your website is often the first stop in a customer's buying journey. Today, 44% of B2B customers report visiting a supplier's website or online portal before purchasing. Yet, while just about every supplier and distributor has a website, most in our industry don't meet modern customers' needs.
There's a reason many websites in our industry leave customers wanting more: building an online customer experience that supports the entire buying journey takes a lot of work. And your website serves many audiences — investors, employees, suppliers, distributors and customers — which adds complexity. And in most cases, suppliers, distributors and agencies lack the digital and technical skills required to take on a customer-focused website project.
In this post, we explore some of the most common issues on supplier and distributor websites and highlight solutions to improve the online customer experience.
Mistake #1: Customers can't find your products.
Whether you're a supplier or a distributor, selling products is what drives your business forward. And your products are the number one reason customers come to your website. When customers visit, they want to search, browse and learn about your products to see if they're right for their application. But industry websites often fail to list products, technical data, and other critical information customers rely on to make a decision.
"Today, when I go on a website as a customer and try to solve a problem, I normally finish with a very limited amount of real, practical information on products, applications and solutions," said Karsten Beckmann, former CEO EMEA at Brenntag in a recent webinar. "Normally, you get a lot of general stuff, but you don't find a really good product catalog, a search engine or something where I can solve my problem without asking someone."
Digital-savvy customers expect more. A recent Accenture Global Chemical Buyer Values Study revealed that customers value digital interfaces and experiences that make interacting with suppliers easier and more efficient. If they can't quickly explore your products online — or understand how they may solve their specific application or use case — they will leave. This means your sales team misses out on an opportunity, and customers are more likely to move on to a competitor instead.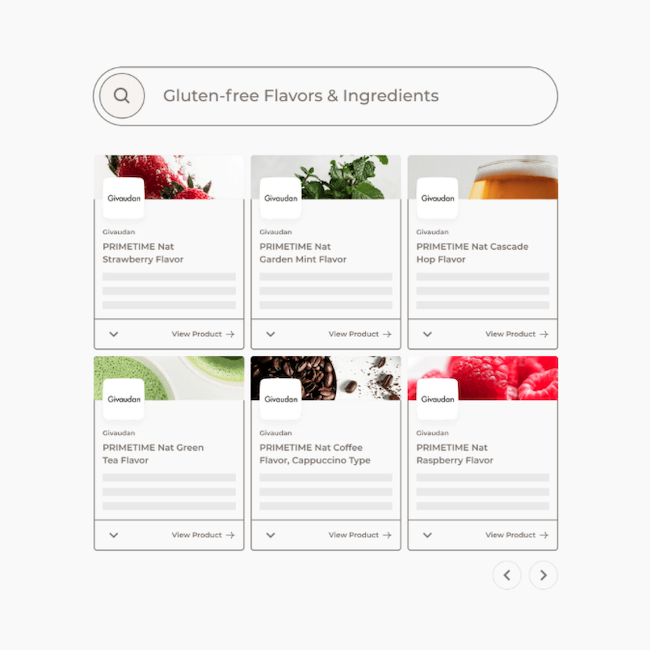 Solution: Build product discovery features on your website.
Digital Product Catalog: Enable customers to view your products online and improve their buying journey. In minutes they can determine whether you have the right products and take the next step — such as requesting a sample or contacting the sales team.
Product Search Engine: Build product search functionality into your website so customers can quickly type in a keyword, brand name, application or product type and instantly see the results.
Product Menus and Navigation: Organize your products online with visible, easy-to-navigate menus by Markets, Applications, Technologies, and Product Families.
Product Filters: Provide the ability to filter and quickly get to the most relevant product as fast as possible.
Mistake #2: Customers can't engage with experts.
The best time to start a sales conversation is when customers are actively searching for a product or solution. Unfortunately, most suppliers and distributors lack real-time engagement features on their websites to enable these conversations. Instead, they funnel visitors into a contact form. And often, the opportunity no longer exists when the sales team follows up (sometimes weeks later).
Today, customers expect to connect in real time to get additional information, ask questions and more. Not only does this improve their experience, but it also increases the chances that they convert to a sales opportunity. Intercom's research suggests that website visitors are 82% more likely to convert to customers if they first chatted with you online.
"It's the expectation for customers — potential customers, new customers, recurring customers — that we need to be where they are at the moment that they need information," said Roy van Griensven, Head of Business Transformation at Mitsubishi Chemical Group, during a recent webinar. "And that's very different from the past where an inside salesperson got a phone call or an email with a request for information that customers need."
Solution: Enable live engagement tools on your website.
Unlock your website's growth potential and drive revenue by connecting with high-intent potential customers when they're showing interest on your website at the right moment.
Customer Requests: Add functionality to your product catalog or individual product pages to request additional information to help steer buying decisions, such as technical documentation, brochures, samples and more.
Live Chat Tools: To shorten the sales cycle, immediately bring sales reps and technical experts into the discussion. These tools help sales and product experts connect with customers online in real-time to answer questions, share additional information, set up meetings and more.
Mistake #3: Customers can't make purchases online.
It's no secret that B2C brands have led the charge to embrace digital commerce. For years, they've been delivering rich eCommerce experiences that enable buyers to make online purchases. And today's B2B customers, especially younger buyers, want similar features from suppliers and distributors. Gartner research suggests millennial B2B customers are 2x more skeptical of sales reps than previous generations — and 44% prefer no sales rep interaction in a B2B purchase setting.
Suppliers must take note and begin integrating digital UX best practices or risk falling further behind the curve. "We want to engage person-to-person. But we recognize the fact that the dynamic is going to change and shift. And we need to be there when that happens," says Eric Spenske, VP of Marketing at Givaudan in a recent report. "Our objective is to be where our customers are. Maybe even more importantly, be where they're going. So for us, I think eCommerce enables that much more effectively and efficiently than a direct [sales] force does."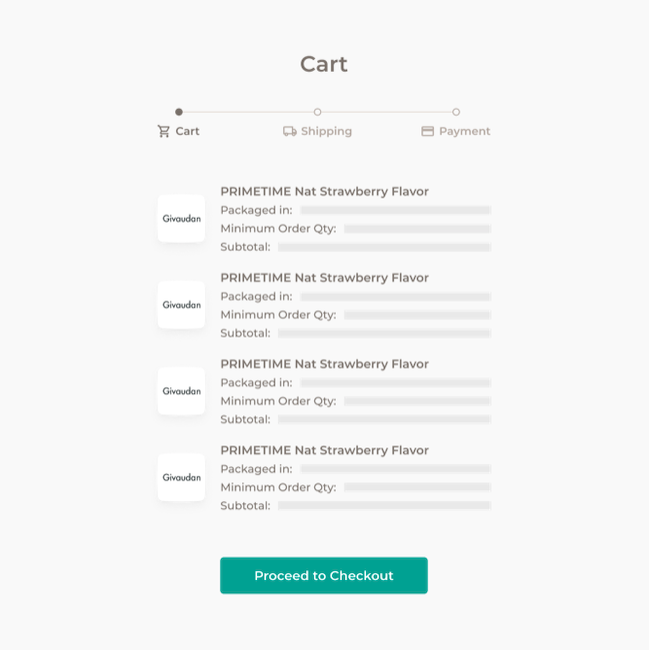 Solution: Create eCommerce experiences on your website.
If customers know exactly what they want to buy (or reorder), why must they wait to hear back from a sales rep? Give customers the ability to move quickly and access self-service eCommerce features.
Instant Quotes: Provide verified customers with an option to get an instant product quote based on basic parameters (i.e., annual volume, order size, purchase timeline etc.) so they can make an informed decision.
Online Cart, Payment & Checkout: Enable customers to add products to their cart, enter payment details and checkout online. This is especially valuable for repeat purchases from existing customers.
Order Management: Make it easy for a customer to track their orders in an online portal. Once they've made a purchase, they want to know what stage it's in (i.e., processing, shipping, etc.) so they can stay up to date, access invoices, get notifications and more.
Instantly get a modern customer experience on your website.
Add Knowde's turnkey platform to your existing website for an instant customer experience upgrade. Enable your customers to learn about your products, engage with your team and even transact with you online — without draining your internal resources.