Knowde Premium: A New Experience for Our Suppliers
Enable digital selling, generate 10x more leads, inform inside sales with real-time data, see who's interested in your products…now you can access all of these features. With them, you'll be able to blow open the top of your sales funnel and nurture and convert leads faster than ever.
Welcome to Knowde Premium!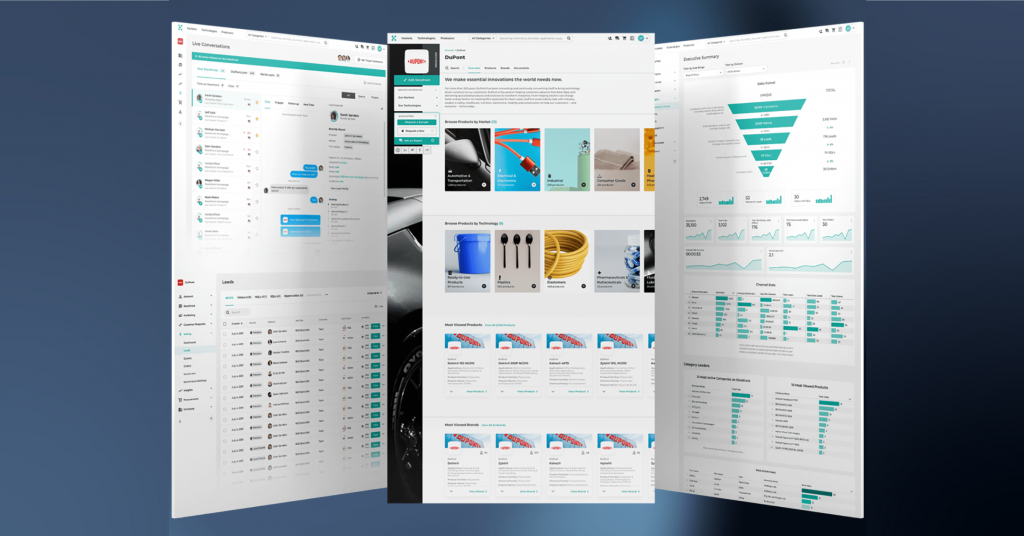 What is the Premium offering?
While a standard Knowde storefront puts you in a position for potential customers to visit, a Premium Storefront proactively brings buyers to you and gives you the tools to provide them with a better buying experience..
Our premium offering is all about helping you differentiate yourself among the 6,000+ suppliers on our marketplace. It's Knowde's highest SaaS offering for suppliers.
We provide customized service and tools to help bring customers to your storefront, generate more leads, and unlock access to technology to give your company and your customers an amazing experience to drive engagement and action.
What is included in Premium?
Lead Management
Access to all of your leads – any prospect that shows any interest in your storefront – to help you acquire new customers, gain invaluable insights into customer behaviors, and drive revenue. Lead management tools include:
Lead Dashboard – View every lead in one place
Lead Scoring – Segment hot leads
Lead Routing – Assign leads to the right team members
Lead Insights – View a lead's detailed account, company, interaction information, etc.
Marketing Tools & Automation
Branded email marketing campaigns can be sent automatically to proactively connect with customers and nurture leads.
Digital Selling
See your customer's actions in real time to inform inside sales. The Live Conversations tool allows you to identify which of your products, documents, and pages a customer is viewing to anticipate their needs and let you know what to do to reach out at the right time, and turn interest into leads.
Premium Analytics
Easily analyze how customers are interacting with your storefront and products to continue to nurture, upsell, and cross-sell. Real-time Marketing Performance tracking, traffic & visitor data, channel impressions and stats, engagement scores, leads analysis, and more!
KnowdeDigital™ (Services)
Partner with Knowde's team of digital marketing experts to launch branded email and social marketing campaigns across all digital channels to key customers and target markets.
Continuous Customer Success (Services)
Your personal team for ongoing support. The Customer Success team builds and maintains your storefront, leads quarterly meetings with you to review your storefront performance, and previews upcoming software features. You're never left in the dark!
Why Knowde Premium?
Because Knowde Premium is low cost, low risk, low effort, … but high reward.
"High reward" means more traffic to your storefront, upselling & cross-selling with ease, in-depth customer insights, improved sales efficiency, marketing assets, and ultimately, more sales.
Want to sign up?
If you want to grow your revenue with Knowde, then click here to request a demo. We'll show you how to unlock all the features and services that convert more leads to customers and grow your business.