Custom Grids to streamline your workflow
Reading Time:
2
minutes
For Susan, a sales manager for a global ingredients supplier on Knowde, a typical day is focused on managing requests for samples and quotes. Susan wants to keep those leads moving through the sales funnel, so they turn into sales and new revenue for her company.
Knowde is continuously building the tools that Susan and other suppliers use to manage leads and requests. Whether she is viewing an inquiry for a sample or an RFQ, Knowde provides the information she needs to help her make decisions about how to engage with customers: date of the inquiry, customer contact info, customer company, and more.
However, depending on the type of lead or request, some information columns may not be useful to Susan to guide her decision-making. She might have to scroll past some of these columns to access the information that is important for her.
Introducing Custom Grids
To improve the workflow for Susan and other users, Knowde has introduced Custom Grids, a tool that allows Knowde users to customize their view of the Account Manager grid pages.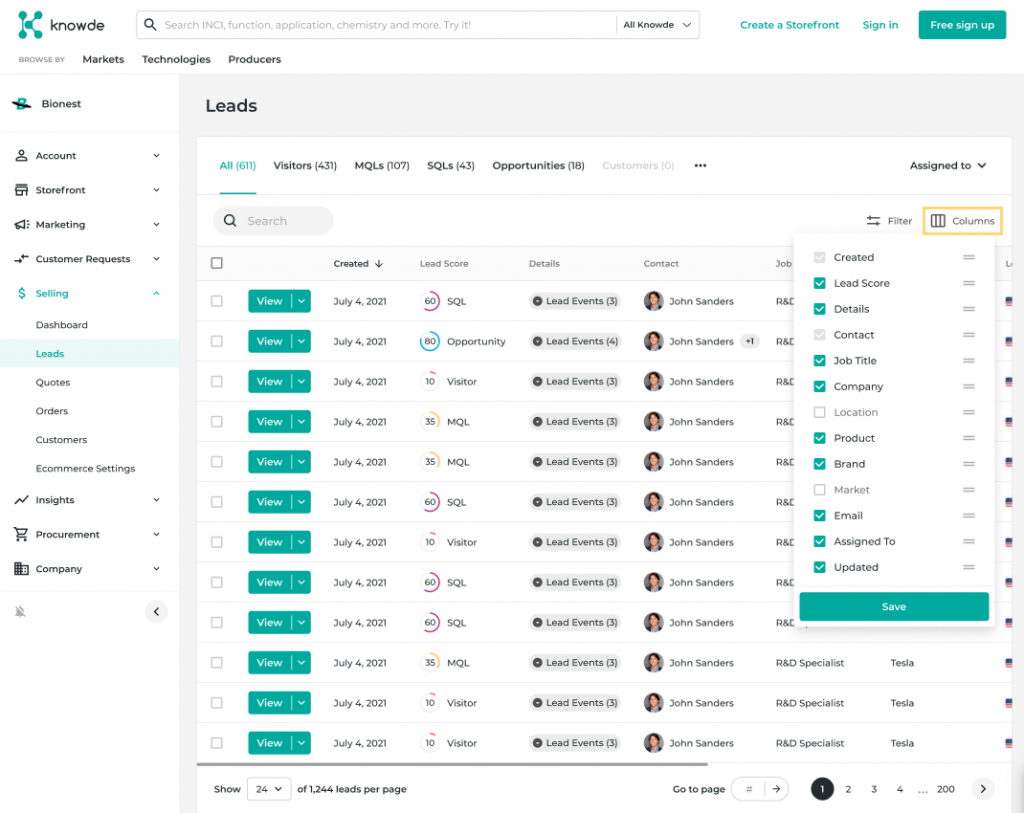 This feature is now available on all grid pages, which include Sample Requests, Document Requests, Leads, RFQs, Quotes, and Orders.
There are two main functionalities of this dropdown menu:
Checkboxes (on the left): Checking the field makes that column visible; unchecking hides the column from view.
Arrange icon (the 2 lines on the right): Clicking and dragging this icon for each field will reorganize the order of the columns any way you prefer.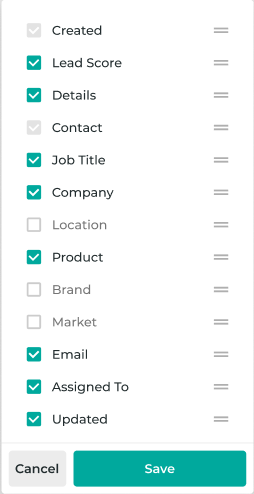 It's a simple tool to use, but will add much efficiency to your workflow.
Click here to learn more about using this feature.