Fuel Sales Growth with a Modern Customer Experience on Your Website
Reading Time:
5
minutes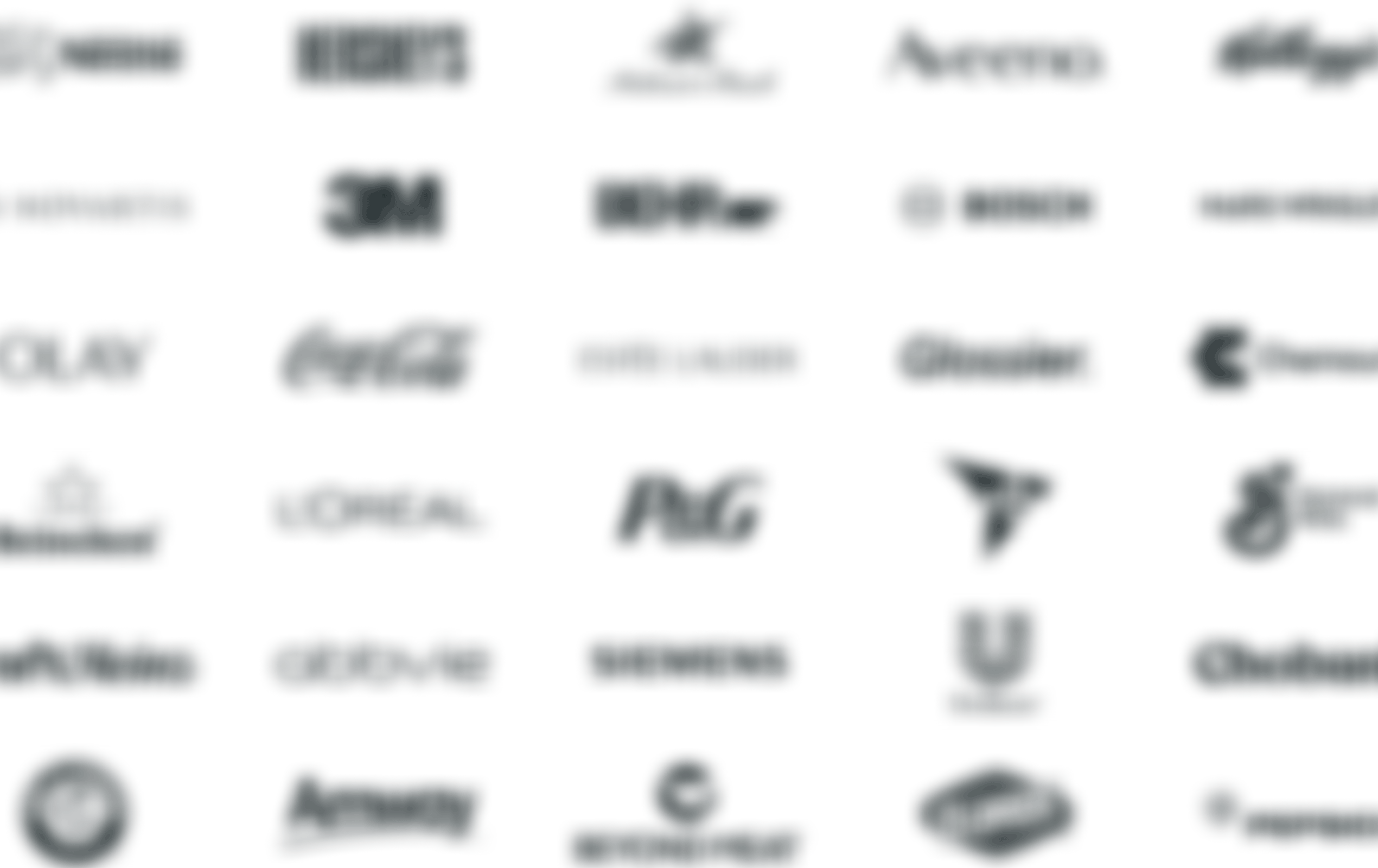 Your website is a huge, untapped growth opportunity. Unlock its true value with Knowde.
As you read this, customers are likely searching for products on your company's website. There's just one problem: if your site is similar to most supplier and distributor websites in our industry, they can't find what they're looking for. You're missing out on another sales opportunity, and that potential customer has moved on (most likely to a competitor).
Ingredient, polymer and chemical industry buyers — from large and small companies — are online, probably more than you think. If your website isn't built to support the modern digital customer experience, you're leaving opportunities on the table.
In this post, we'll dive into the latest search data and unpack why suppliers and distributors must embrace the digital channel — and primarily their website — to drive growth in the modern era.
Online search volume for raw materials is growing. And fast.
Today, customers usually start their buying journey online. And for most, that begins with a stop on Google to search for the exact product they're hoping to purchase. There are currently millions of online searches each month (and growing) for products like yours, And this doesn't account for indirect searches like applications or other queries where customers are unsure what they need and seek an answer.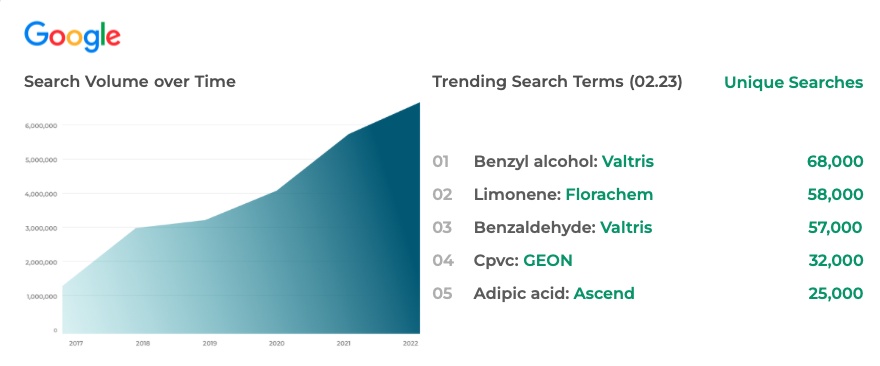 In a perfect world, every one of these individuals would be part of your sales funnel. But today, few are. And unless you upgrade your website's digital customer experience, they may never get to your sales team.
Most industry websites fail to serve the customer in a meaningful way.
Despite millions of dollars of investment, most supplier and distributor websites aren't built to support online customer discovery, engagement and transactions.

Meanwhile, the world has gone digital, and customers — especially younger Gen Z and Millennial buyers stepping into leadership roles — are spending more of their time online. Our industry is following suit, meaning customers worldwide come to your website to find products daily.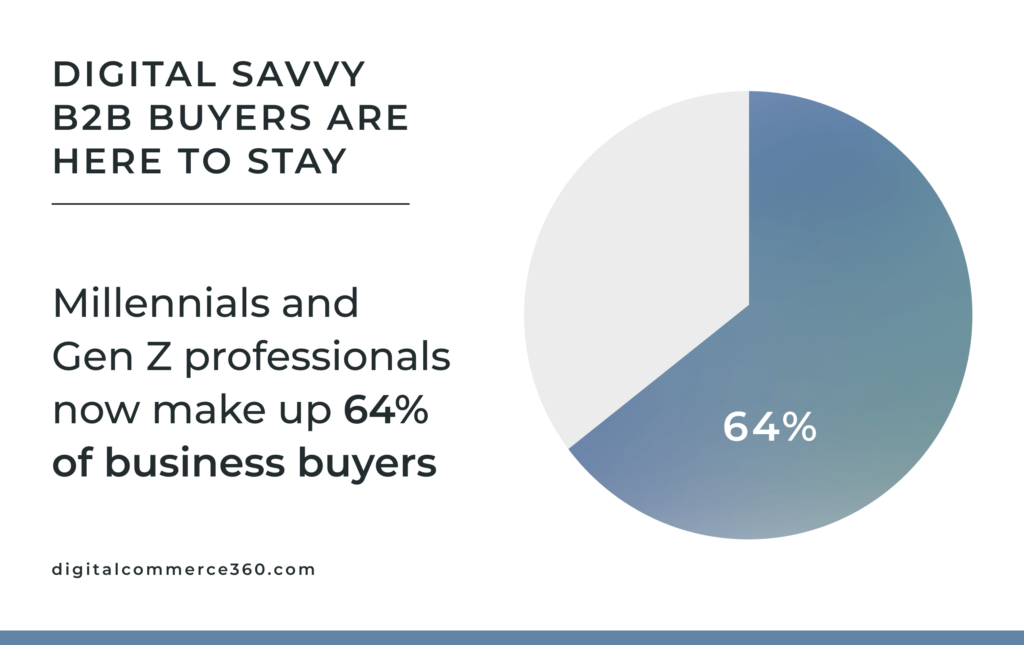 Customers are searching for products and can't find the information they need. They want to engage with your sales team or a product expert to ask a question, but there's no way to do it in real time. And some may even want to request a quote, get a sample, or make a purchase — but there's no way to move forward online.
B2C has changed B2B customer expectations.
Over the last few years, we've witnessed a shift in how customers engage with suppliers and distributors, particularly online. What may once have been a straightforward purchasing journey has become increasingly complex and harder to understand.
As Jordan Ankerbrandt, Global Brand Director at Eastman, points out in a recent webinar, the shift has primarily been influenced by two things:
B2C brands and digital experiences: For years, B2C companies have delivered rich online experiences that meet customers where they are — providing the ease, flexibility, and service levels customers desire. And customers now want to see more of it from B2B companies.
The customer journey is no longer linear — it's circular: Everyone is on a unique journey, and suppliers should design online experiences with this reality in mind. It's no longer safe to assume that a customer will follow a linear A>B>C path. They have individual needs and seek out self-service options in the discovery process, which is why suppliers should build more nuanced experiences to solve their challenges in real time with digital solutions.
Your website presents a massive opportunity to grow your sales funnel.
Whether you're a supplier or a distributor, this is a massive opportunity. Not only to drive sales but also to differentiate yourself from the competition. The companies that get digital right, and solve these challenges for their customers, will ultimately win.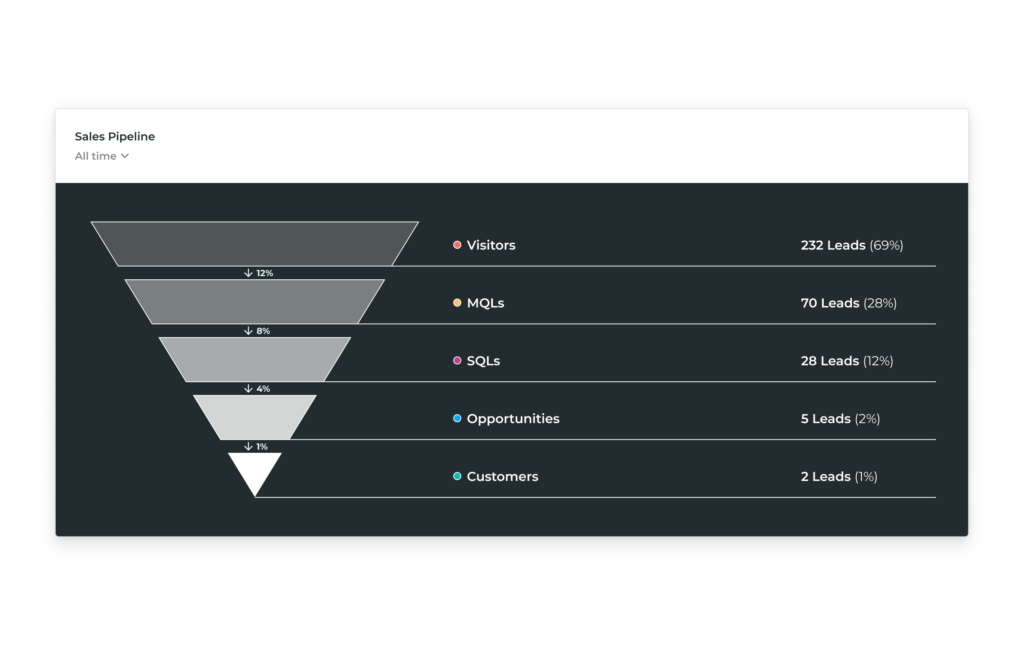 To illustrate the point, let's look at some quick, back-of-the-envelope math to show the kind of opportunity a customer-focused website can unlock for a mid-size enterprise supplier.
Let's say your website receives 300k visitors a year. And 20% (60k) of those visitors are customers (not investors, media, employees, etc.). By our estimates, you could generate over $4.2M in value each year from the website alone (assuming conservative margin contributions). Over five years, that could translate into more than $21M in value (assuming no annual visitor growth).
| | | | |
| --- | --- | --- | --- |
| | Annual Count | Contribution Margin | Conversion Rate |
| Customer Visits | 60,000 | $20 | 3% |
| Inbound Leads | 1,800 | $500 | 8% |
| Qualified Opportunities | 144 | $5,000 | 30% |
| Opportunities | 43 | $20,000 | 10% |
| Customers | 4 | $150,000 | |
| Annual Value | | $4,280,000 | |
What if you had visibility into every customer visit?
Imagine what your sales team could achieve with insight into every customer visit, including:
Who's visiting your website
What company they're from
Which products they're interested in
When and how to engage with them
If you could unlock your website's growth potential and drive revenue by connecting with high-intent potential customers when they're showing interest on your website, you'd never miss a sales opportunity. Capturing these in-depth analytics can help your sales team convert more leads and surface valuable insights for your business.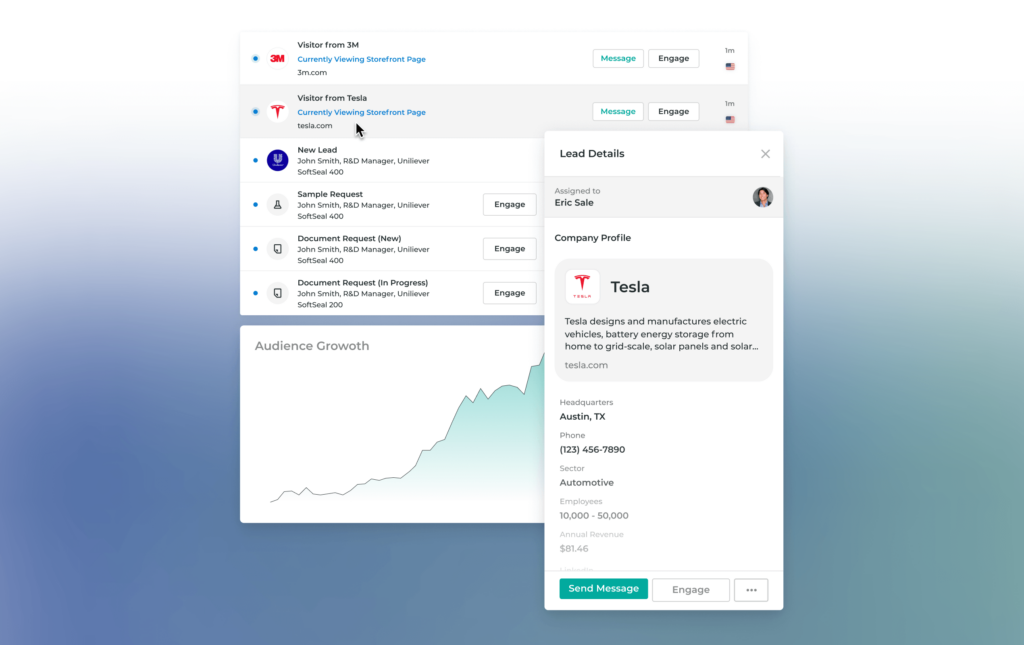 Knowde can help you get there.
Deploy a modern online experience on your website in weeks by adding Knowde's turnkey platform to your existing website and get an instant customer experience upgrade. We give you all the tools you need to deliver an amazing online customer experience, resulting in more organic sales growth and reduced costs to acquire and serve those customers. You can enable your customers to learn about your products, engage with your team or even transact with you all in one place — without draining your internal resources.